BMV Will Begin Charging Late Fees Again On July 1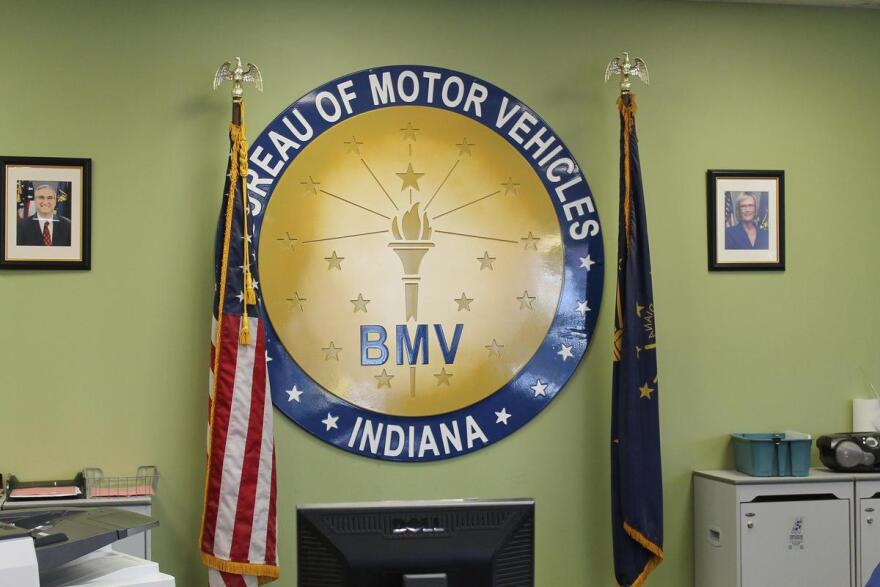 The Indiana Bureau of Motor Vehicles will begin charging late fees again July 1.
Late fees had been suspended the last few months due to the COVID-19 pandemic.
Indiana's BMV branches shut down in March as the governor issued a "Stay-At-Home" order. And while Hoosiers could still conduct some BMV business online, many transactions that had to be done in-person were put on hold. And so the governor suspended all late fees.
BMV branches began to re-open in May, with a full re-opening earlier this month to walk-in customers. Now, those late fees will also resume – $6 for state I-Ds and driver's licenses, $15 for vehicle registrations and $30 for being late to register a title.
The BMV is still limiting the number of customers allowed inside branches at one time. BMV employees who deal with customers must wear masks; customers are encouraged (but not required) to do so.
Almost all BMV services have resumed, with the exception of driving skills exams. Hoosiers whose exams were canceled when branches shut down in March will be contacted in early July to reschedule those tests. The BMV expects to be able to begin taking new appointments for driving skills exams in late July.
Contact reporter Brandon at bsmith@ipbs.org or follow him on Twitter at @brandonjsmith5.