Get the latest on the global Coronavirus/COVID-19 pandemic as it impacts Northwest Indiana, the state, country, and globe. Bookmark this page as there will be several updates each day from Lakeshore Public Radio, IPB News, NPR, and the Associated Press.
Indiana Small Business Owners' Optimism Drops During COVID-19 Pandemic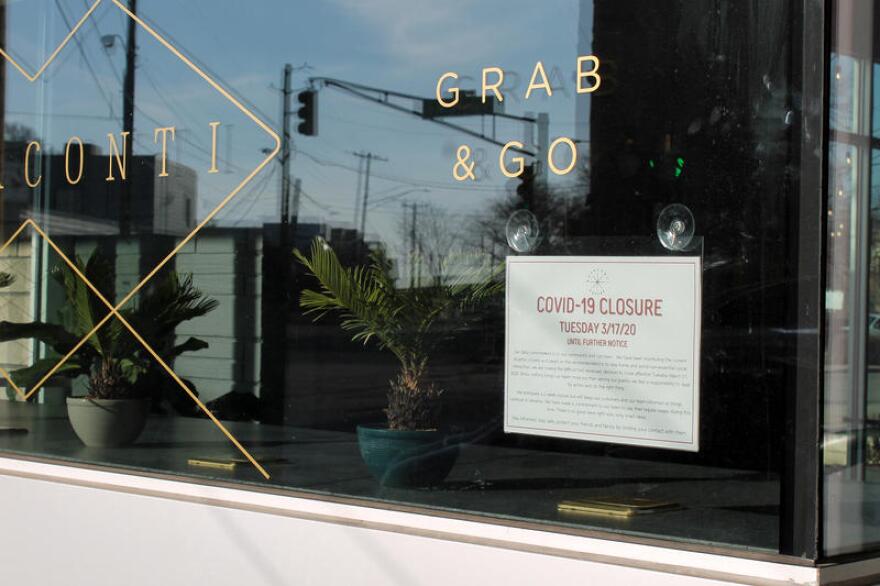 A survey including Indiana small businesses showed optimism tanked in March. Many owners are waiting for promised coronavirus financial relief from the federal government.
The National Federation of Independent Business (NFIB) saw the largest monthly decline in the history of its optimism survey. The drop comes after 39 months of continued growth.
NFIB Indiana State Director Barbara Quandt says information on small business loans has been moving quickly since the survey was conducted last month. April results could be significantly different depending on if and when the financial relief comes through.
"At this point in time we don't know of anyone that has actually received funding on these emergency loans and grants that have been offered," says Quandt.
READ MORE: Can I Go For A Walk? Here's What The Expanded 'Stay-At-Home' Order Really Does
LEE MAS: ¿Puedo Salir A Caminar? Esto Es Lo Que Significa Una Orden De Permanecer En Casa
NFIB members say they're facing economic losses due to the coronavirus pandemic and are in critical need of financial help. Quandt says the financial losses small businesses are dealing with will ripple out into local communities.
"Small businesses are the heart and soul of the community," she says. "They're the ones that support the local ball teams, and help pay for uniforms, and support the school yearbook, and all those functions that are part of the community."
Quandt says the full economic impact on small businesses will depend on how long restrictions on companies and gatherings last in response to COVID-19.
Despite the drop in the most recent survey, optimism still remains above its lowest point during the Great Recession.
Contact Samantha at shorton@wfyi.org or follow her on Twitter at @SamHorton5.
This is a rapidly evolving story, and we are working hard to bring you the most up-to-date information. However, we recommend checking the websites of the Centers for Disease Control and Prevention or the Indiana State Department of Health for the most recent numbers of COVID-19 cases.